Pine nuts, the most popular dried fruit in the kitchen, are a tasty and perfect type of superfood to use as the main ingredient in many recipes, both sweet and savory.
In questa sezione ci dedicheremo alla scoperta delle ricette semplici e genuini da realizzare con i nostri amati pinoli italiani.
How to use pine nuts? Here are the recipes with pine nuts for first courses
Pine nuts are the main ingredient of many pestos with which to season delicious and quick first courses. Among the most famous recipes, how not to mention the Genoese pesto in which pine nuts are essential to give the pesto that sweet taste and the typical crunchiness present in this type of recipe.
Recipe with pine nuts: Genoese pesto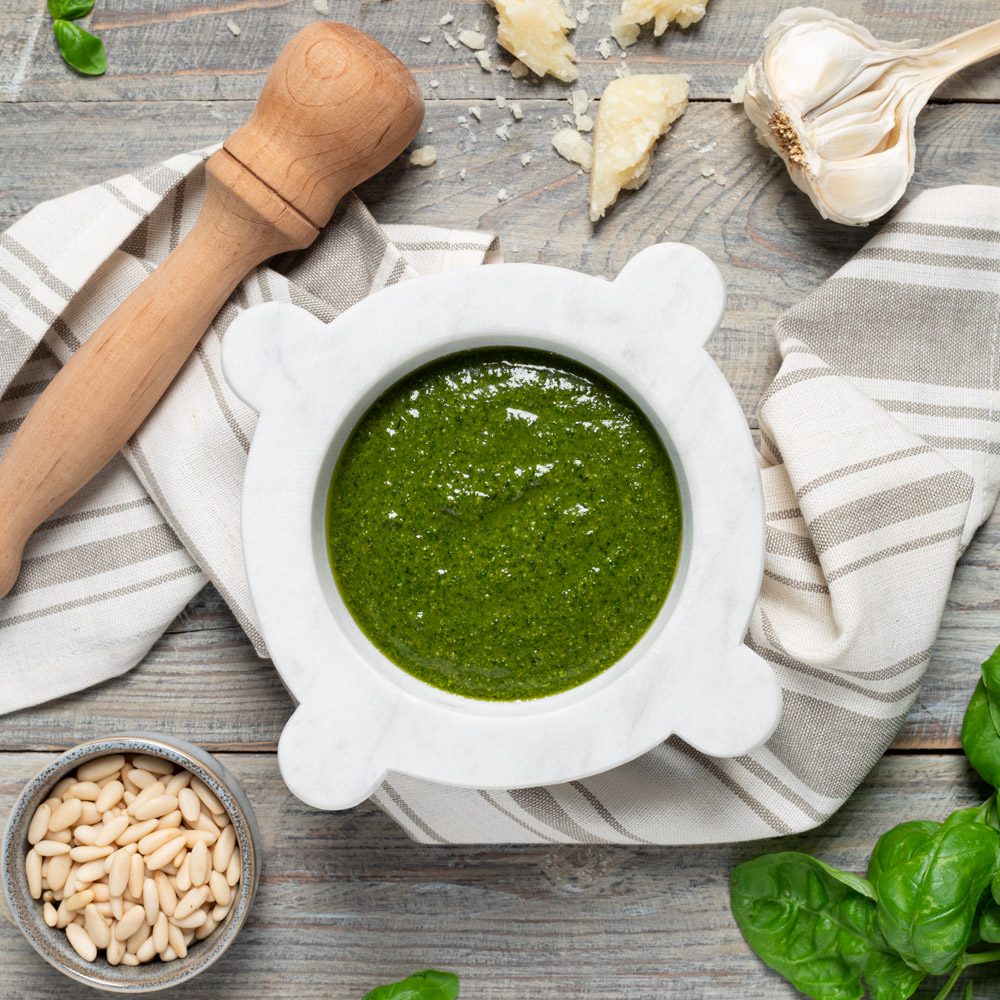 There are many types of pesto, to prepare the most famous one or the Genoese pesto, you will need:
100 g of small leaf basil
a clove of garlic cut into small pieces
40 g of pine nuts
60 g of grated Parmesan
30 g of grated pecorino
half a glass of extra virgin olive oil.
Just blend everything using a kitchen mixer or if present at home, the classic mortar, in which the ingredients are pounded with a pestle. Alternatively, a second recipe for an excellent first course with the use of pine nuts is fresh tomato sauce, anchovies and pine nuts.
Pine nuts recipes: Tomato sauce, anchovies and pine nuts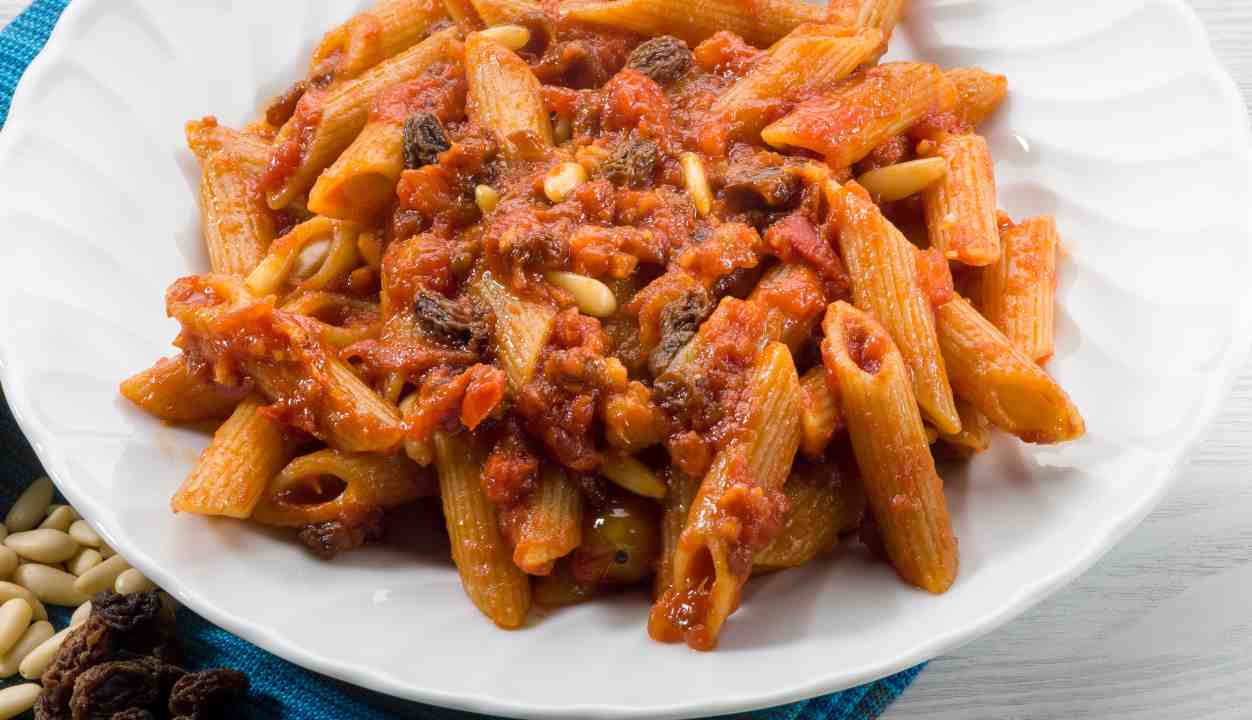 Making it will be very simple, just toast 100 g of pine nuts in a pan; lightly fry a garlic clove and 3-4 anchovy fillets in a pan and then add 300 g of chopped tomatoes; leave to cook for 10-15 minutes and dress the pasta with the sauce and toasted pine nuts.
Recipes with pine nuts for second courses
Pine nuts are a very versatile ingredient and can also be used to make really simple but exquisite second courses.
Here is a simple recipe with pine nuts to flavor a second course of fish.
Swordfish with pine nuts, olives and capers
To flavor swordfish in a tasty way, we can use pine nuts previously toasted in a pan, adding capers and black olives. Leave to cook for 10 minutes by combining all the ingredients with the swordfish and our second course with pine nuts will be ready in a few minutes. In addition, this preparation is also suitable for seasoning many other types of fish for always tasty main courses such as cod or sole.
Recipes with pine nuts for desserts
Desserts with pine nuts are many and can satisfy every palate. From ice cream to cakes, pine nuts are a very versatile ingredient that adapts according to the recipe. Here are some recipes with pine nuts for easy and inviting desserts.
Pine nut cake recipe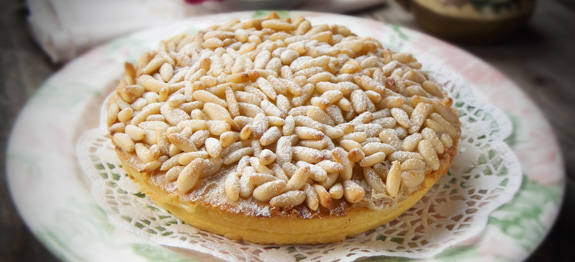 A simple dessert to make and very tasty is the pine nut cake. To prepare it you will need:
4 eggs
200 g of butter
200 g of sugar
150 g of flour
150 g of pine nuts
50 g of potato starch
A sachet of vanilla yeast
Add the sugar and softened butter, then the eggs, flour, baking powder and potato starch. Finally insert half the dose of pine nuts. Butter a baking tray, insert the dough and cover it with other pine nuts. Bake in a static oven at 170° for 30 minutes. Serve with icing sugar. There are endless possibilities in the kitchen to use pine nuts, a perfect ingredient not only for its nutritional properties but also for its versatility. The Ciavolino company has been producing and distributing pine nuts for the HORECA sector all over the world since 1950 and, thanks to the 1950 line, it also sells pine nuts and dried fruit of the highest quality in retail, perfect for your recipes with quality pine nuts.
Discover the entire 1950 line and the excellence of our Italian pine nuts.